Sunday June 26th 2022 at Domaine Bellevie Center in Vex from 9h30-16h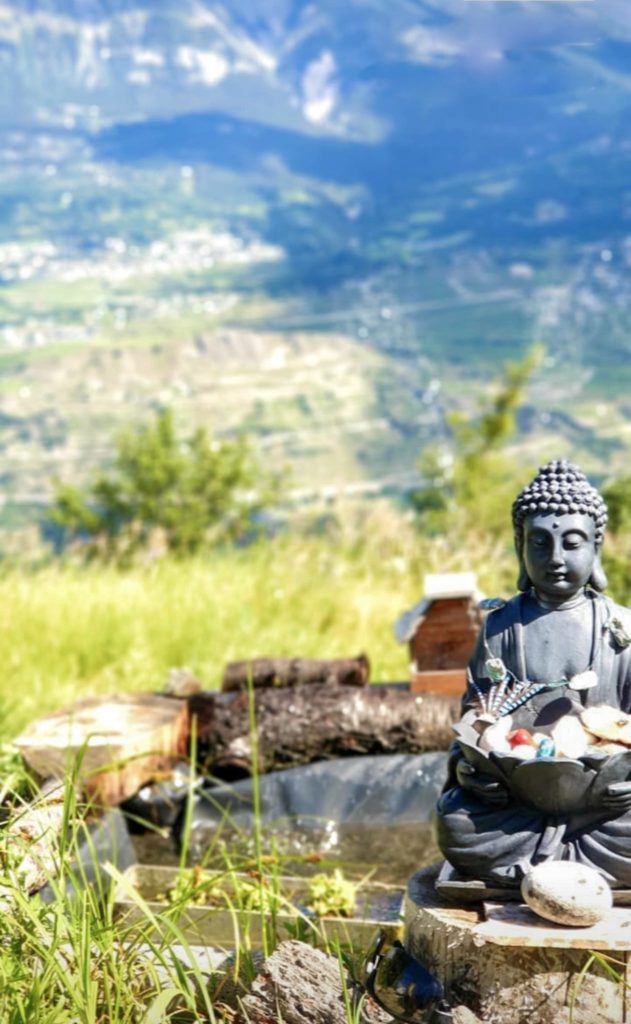 What's better than taking care of yourself on a Sunday discovering disciplines dedicated to well-being?
Let yourself be transported by DanceFlow, Hatha Yoga, Tibetan singing bowls and meditation in nature, several disciplines linked together harmoniously to end with small health bites made by us.
To subscribe, please click
DanceFlow with Eve
Hatha Yoga with Valérie
Lunch bites
Walk in Nature
Guided meditation in nature with Eve
Tibetan bowls Relaxation with Raphaël

Information:
Sunday June 26th octobre 2022 from 9h30 to 16h at Domaine Bellevie (Chemin des Affortses 4, Vex 1981, Valais)
Price : 90.- (Students, AVS, unemployed, 70.-)
To subscribe, please click here.
For more information, please contact us by mail or whatsapp:
eveclara.allemand@gmail.com – 078.652.58.16
valerie.sanchez@netplus.ch – 078.774.82.75

Please, bring with you:
A water bottle, comfortable clothes, walking shoes, a towel, a yoga mat (or a big towel), a pillow, a blanket for the final relaxation.
Limited to 15 participants.

Looking forward to meeting you!

Eve, Valérie et Raphaël