Past Events
Well-being Sundays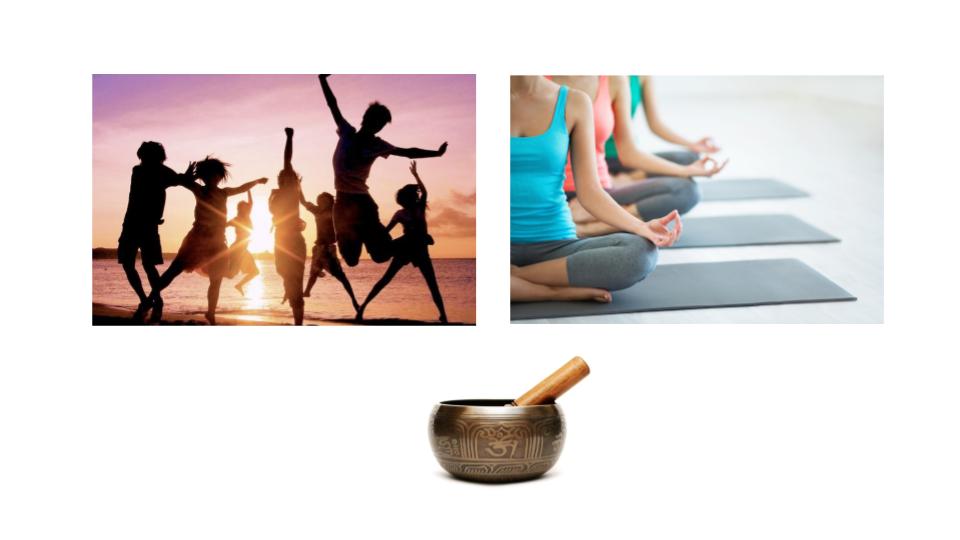 What would be better than to take care of yourself on a Sunday morning by (re) discovering three disciplines dedicated to well-being?
Let yourself be transported by DanceFlow, Hatha Yoga and Tibetan songs, three disciplines linking themselves harmoniously to end with small health bites made by us.
Dates
Sunday 20 January 2019 in Sion from 10h to 13h (BANSURI Training Center, Route de Chandolin No. 27b, 1950 Sion)
Sunday February 3, 2019 in Pully from 10h to 13h (Av CF Ramuz 65, 1009 Pully – Grande Salle Paroissiale).
Sunday April 15, 2018 in Sion from 10h to 13h (BANSURI Training Center, Route de Chandolin No. 27b, 1950 Sion)
Sunday May 27, 2018 in Pully from 10h to 13h (Av CF Ramuz 65, 1009 Pully – Grande Salle Paroissiale). Price: 50.- (Students, AVS, unemployed, 40.-)
Other Events
Thursday October 25, 2018 at Impact Hub Lausanne, from 18h30 to 19h30 – Rue du Jura 11, 1004 Lausanne
Saturday August 11th, 2018 – Wellness Day integrated in the Yoga training at the Bansuri Studiu in Sion (Route de Chandoline no 27b, 1950 Sion)